Dominic Toretto once said Family (full stop). That quote is right up there with everything Socrates said and maybe Gandhi. On the 25th day of the 12th month of every year we celebrate the birth of the physical manifestation of love. It's a day that seems to have evolved beyond just it's biblical narrative, celebrated by a variety of people across the world. It has transcended our faith and cultural barriers and though often celebrated in similar ways; the experiences vary individually but the feelings it brings about are mostly the same.
On the 25th day we celebrate giving and the repercussions of not doing so with a sleepless night in the company of 3 ghosts. I'd like to have believed that if I was good the whole year, then a jolly old man would give me everything I asked for and I wanted a lot. I wanted a bicycle that I didn't know how to ride, Legos because, well, they're Legos. Maybe I didn't get them because the average African household doesn't have a chimney or need one. Maybe St. Nick didn't want to pay the exorbitant taxes the African governments were charging him, then again, I was a kid.
I didn't really know what I wanted but all I knew is that I liked being happy and all a kid needs to smile is food and family time.
The little pricks just don't know it yet. Maybe the jolly old man knew what I really wanted. Give a kid a lego, you make him smile for a day. Give a kid a memory, you make him smile for a lifetime. Clearly he could have just given me 365 toys each year. Lazy old man.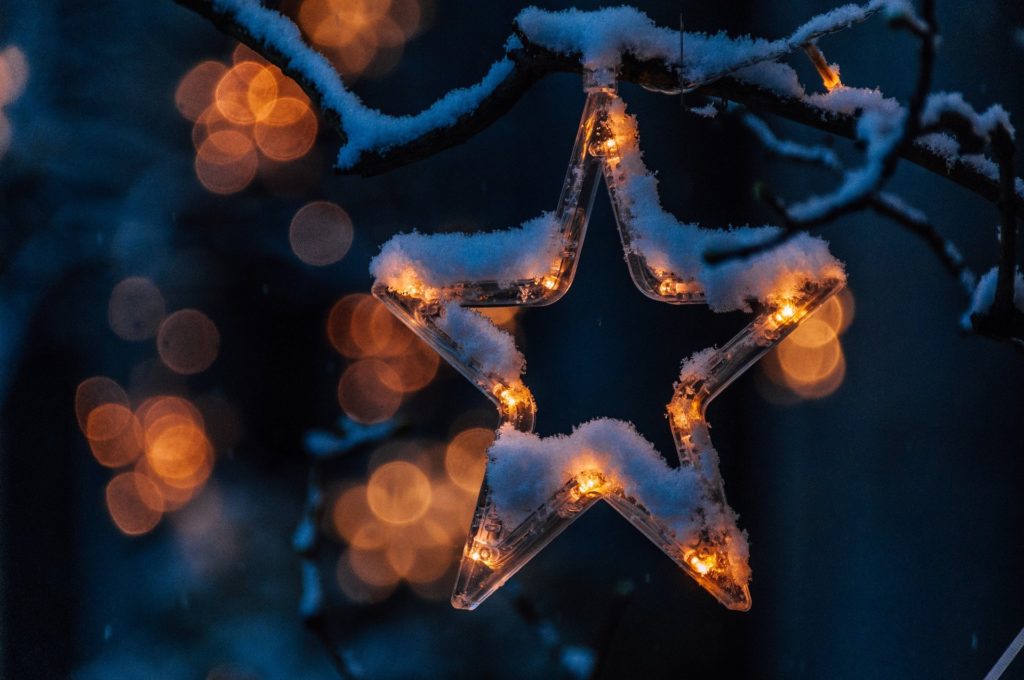 On the 25th day of the 12th month of every year, we celebrate bonds and none is stronger than family. Both the ones we are given and the ones we create. I wasn't the biggest proponent of long car trips to go see my grandparents then. I'd get car sick, but my parents were grown. As long as it didn't threaten my life and they had paper bags, we were good to go. I feel like they underestimated my ability to over dramatize sickness. I just needed a better script. In context, it was like George Clooney in Batman and Robin (burn). I knew I could do the job. I just didn't have the right material to work with. My grandparents always loved seeing us.
I was a stubborn little prick and I just wanted to eat, and they knew it. They still loved me, nonetheless. A family's love is unconditional, under certain terms and conditions on certain occasions.
Don't ask for the logic, just make sure you get them the remote right next to their bed in their room when they call you from yours. My parents are more grown  than me that they understand that time is fleeting. More grown than me that they understand that every second is precious. More grown than me, that they know there's more to life than Legos.  I can make a decent argument against that, but I don't fully disagree. Sometimes I read a book and think I'm ready to argue out the nuances of life with my mother. I don't think she cares. As long as she's talking to her son, that's all that matters. To her, that's what life's about.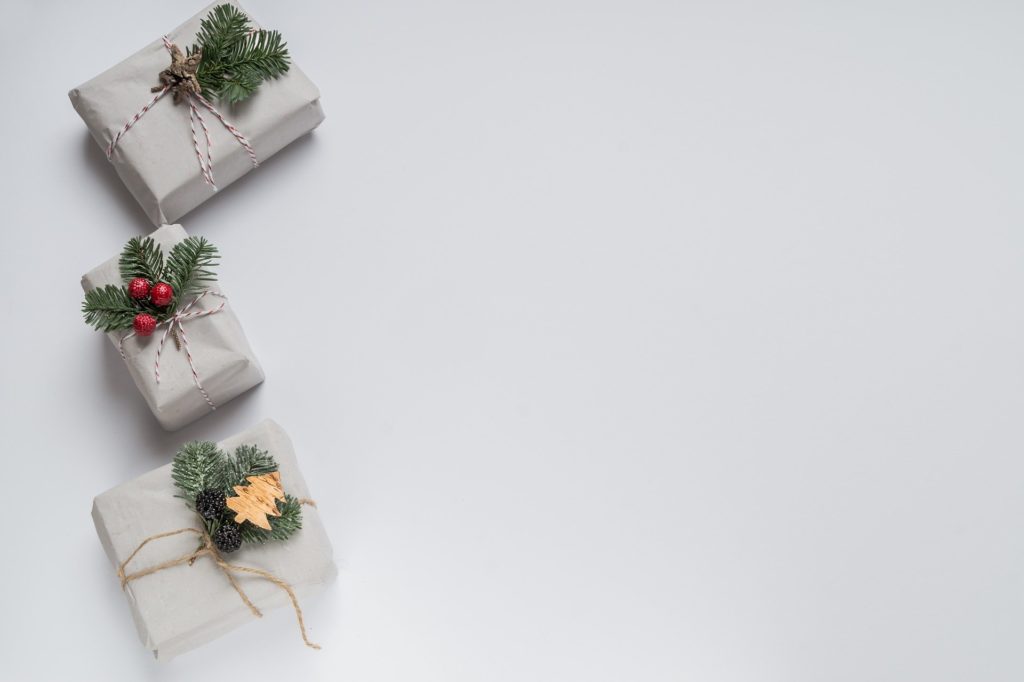 Life is going to separate us. From our family and our friends, from our jobs to new ones, from our childhood to adulthood, from our training wheels to 2-wheel bikes. From sugar water to diet Pepsi or regular water, from recklessness to responsibility, from our time, from itself. It might drive you into an existential crisis when you over think about it, but it also makes this day even more special. That we as a species have agreed that despite what we do all year, despite where we are, what we're going through, what we are going to do, despite where life chooses to take us, on this day, we all agree to come together, pick ourselves up and prep ourselves for another round.
We come together to slow down, to breathe especially in a year as hectic as this. On this day we come to celebrate each other.
To celebrate those within our life and those who have left it. To celebrate that they were a part of it. To be reminded that time is precious because it is fleeting. Time is the one thing we give and can't get back. Time is the gift we give to those we love. Today is a gift that life has given to us. "That is why it is called the present" (Master Oogwe – 2008).
On a Sunday morning I played Spring 1 by Max Richter. It was the 12th of December, 12 days to Christmas, and as we nearly sum up the year with what's supposed to be the jolliest day of all in probably the most "unjolliest" year I'd like to ask, what did the 25th give to you?
Here's what a few friends had to share with me about this period in their lives.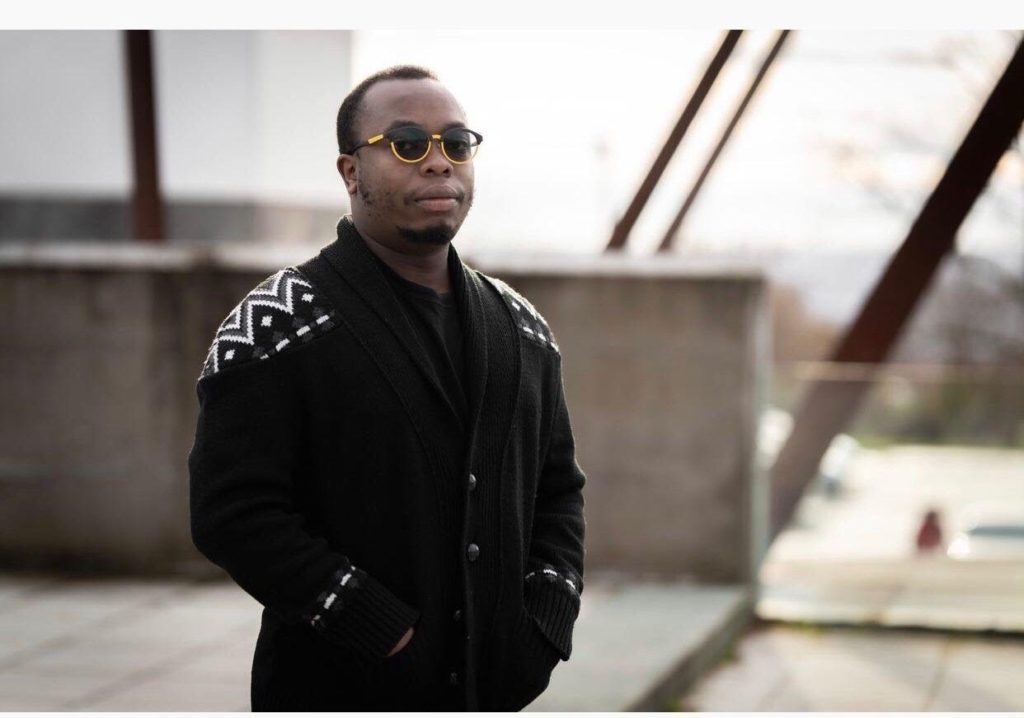 Fidel Gatimu
4th Year Civil Engineering Student from Kenya
What does Christmas mean to you?
 Christmas to me is the happiest time of the year. Now before you cancel me for being cliche I'll argue my case. Coming from the typical African family that lives in the outskirts of the capital, often we didn't travel back to the village because there was always school, and my parents had to work. But in December the holidays were extra-long, and we'd travel to the village and all my relatives would be there. I would get to see all my aunts, uncles, grandparents and favourite cousins and we'd get into some childish shenanigans. It was also a tradition that all the best food is cooked, and we'd have a big Christmas meal.
The favourite part of this was probably the bull slaughtering (I'm sorry vegans) and the experience is unmatched.
Also coming from a Christian family, my mum always reminded us that Christmas is about celebrating the birth of Christ and not just food. So, to me at the moment Christmas is just a time to reflect on the year's accomplishments, relax, giving and getting a much-needed break from school. 
What do you love about it? 
FOOD! Every type of food I loved was there. I also love that I get to see my relatives and strengthen our family bonds.
In Hungary I'm thankful for the friends I have who make me feel like I'm with a second family.
I also love that during this period the school Neptun system is on break, and I don't get pop up notifications about school stuff. 
What do you hate about it? 
The cold. Back home it's usually sunny and warm.
Here it's the zenith of winter and everything looks depressing. I also hate that I can't skate and it's the period everyone goes ice skating and I have to come up with excuses as to why I'm avoiding it. Lastly I hate that it's a short period and within no time we're back to reality with heavy workloads.
Can you share a brief memory?
It's around 2008, my brother, my cousins and myself are at my grandma's place. We got bored and decided to attend an event without permission from our parents and it lasted the whole night.
The good thing was that a lot of relatives were there, so it was easy for them not to notice that we were missing.
We showed up the next day like nothing happened and came home to lots of food. 
What home Recipe would you recommend?
I would recommend the classic chapati and chicken gravy combo. 
There is also mahamri for your breakfast and some bhajias as you wait for the 'real food' to cook. It's never a real meal unless there's meat are some wise words from a random African ancestor. Again, sorry vegans. There is also nyama choma(roasted meat) with a side of spicy kachumbari.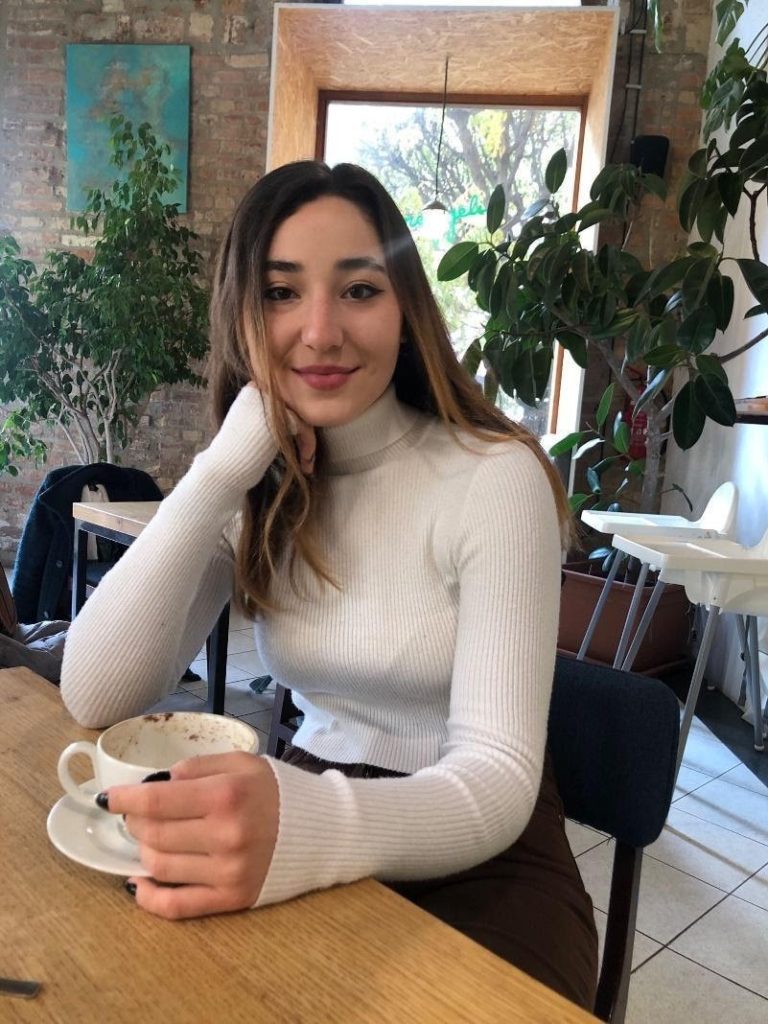 Hade Kabakci
3rd Year Architecture Student from Turkey
What does Christmas mean to you?
Christmas is all about spending time with your family, loved ones, giving, and opening presents and eating so many good foods.
Being thankful to have the people we care for, in our lives and share great memories with them.
It is to witness the real excitement and enchantment of this amazing time also through children's eyes.
What's Christmas like in Turkey?
Even though in Turkey we do not really celebrate Christmas, we still have traditions that we start to put into effect during this time of the year.
Such as helping the underprivileged, who have no home, get in a warm and safe place to stay and a roof over their head so they can have a better living, enjoy Christmas as well as to make them happy.
What do you love about it? 
I can surely say that the best part of Christmas and celebrating the new year's is that it is the time of the year to reflect on what's truly important in life which is
to share love and help other people by showing gratitude and compassion.
Can you share with us a favourite Christmas Recipe?
Here is a really easy recipe for a dessert my mom would make for us every year for New Year's Eve that I wanted to share.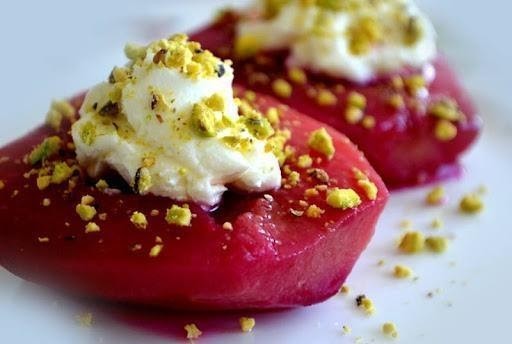 Cherry Quince Dessert
Geyve Quince: 2 pieces
– Canned Cherry: 200 gr
– Cinnamon Sticks: 2 pcs
– Star Anise: 2 pcs
– Grated Muscat: 1 piece
– Cardamom: 2 pcs
– Brown Sugar: 500 gr
Ingredients for the filling
– Tulum Cheese: 200 gr (it is a type of cheese that is made in one of the regions in turkey)
– Butter: 50 g
-Yoghourt: 100 gr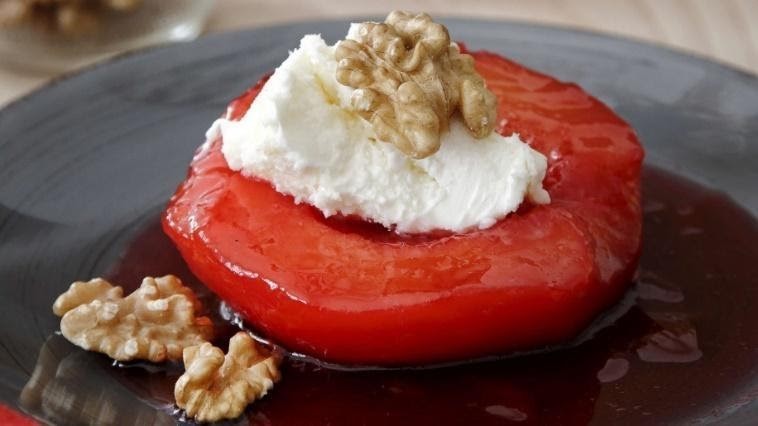 Recipe for Quince Dessert with Cherry
* Quinces are peeled and cut in half. Then the seeds are cleaned and placed on the tray.
* The juice and grains of canned sour cherry are poured over the quinces.
* Spices are added. Finally, sprinkle sugar on it and cover it with aluminium foil.
* After resting in the cupboard for 1 hour, it is baked in the oven at 200 degrees for 35-40 minutes.
* For the filling: The butter is heated in the pan. Tulum cheese is added and melted.
* Take it aside from the stove and when it becomes warm, it is mixed with yoghurt and filled in the middle of the cooled quinces.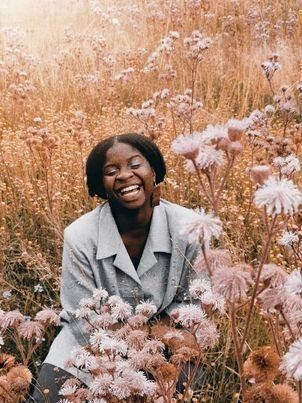 Tshimangadzo Nemurangoni
Final Year Masters Student from South Africa
What does Christmas mean to you?
This is definitely a tough question. For a long part of my life, I was religious, however, after seeing cracks in my beliefs versus understanding of the world, I decided to leave the church.
So, it used to mean celebrating the birth of Jesus Christ but now, I am not too sure what it means to me.
I guess a season to embrace and remind those most close to you how much you care for them.
What do you love and hate about it?
I love the food; I love the heartiness and when I was back in South Africa it meant turning on the barbeque whilst spending time with family and laughing over the crazy adventures of the year.
Since moving to Europe, I have added some hate to Christmas.
I hate the cold, I miss Christmas in the sun and going out. Now, it consists of being indoors and forcing myself to hop out of my warm covers.
What would you say is your favourite memory about it?
I guess this fits in with what I hate. My dad fell into a coma last year on New Years Eve and passed away in early January.
He was my favourite Christmas memory;
I usually didn't get to see my dad much due to boarding school and I guess life, but I ensured that I was home with him almost every Christmas. So not even getting to hear his voice and laugh this year will dampen the holiday cheer.
What's your go-to Christmas song to get you in the festive mood?
South Africans love a good party, so mine would have to be Asibe Happy (let's be happy) by Kabza de Small and DJ Maphorisa.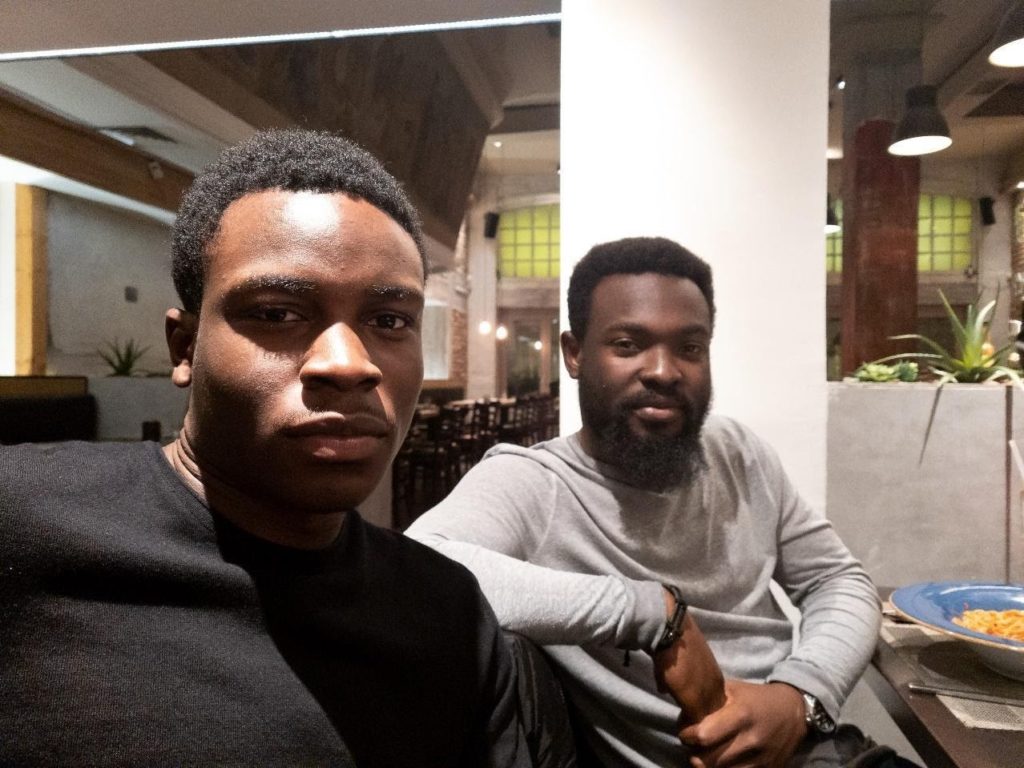 Wayne Ochenjele and David Ojo from Nigeria
Wayne is a 2nd Year Pharmacy Student. His friends call him Bruce. David is an Assistant Professor at the Faculty of Engineering and Information Technology and part time beard enthusiast.
What's Christmas like in Nigeria and what does it mean to you?
David: Nigeria is a huge African country, so chances are you won't find people with the same experiences. For me personally, as a Christian, Christmas signifies the birth of Jesus, so we usually go to church, which tends to be the norm for a lot of Christian families, dress up nice and fancy and sing Christmas carols then we go home and eat a lot of Jollof rice or other special traditional foods. We also visit family, particularly grandparents, and since Nigeria is really big, the road trips can be really long as well but fun. As opposed to the western culture, we don't always set up a tree in every house and all that but there are some families that do that.
It seems to have become a day that transcends our different cultures or our different tribes to really just how people feel about it though today it's a bit difficult to tell because I can't really tell how young adults spend it
because my whole young adult life I've been here but for me at least as a kid, it's not the whole "Christmas morning there are gifts" kinda thing but it's just more of a chill time where we get to relax, be out of school and maybe watch some movies.
Wayne:
Christmas to me is a season of love, where everyone gets shown love and shows love to others.
Christmas is one holiday that's celebrated and recognised by everyone irrespective of culture or diversity.
What do you like the most about the holiday season?
David: Well, you should ask me if I like the holiday season to start with (laughs). I've never been a holiday person in general. There is that significance of what the holiday means in like, Jesus was born and that ultimately led to him dying on the cross and saving us so that carries more weight than necessarily everything else so if you're asking do I like all the bright lights and everything like that, I couldn't really careless like yeah, there are trees and every where's pretty and stuff but if it's there or not there, It doesn't really bother me that much. I can't necessarily say that there's anything I like, I mean, I guess I like that other people are in festive moods which means everyone wants to celebrate and get some good food out of it (laughs) but yeah, otherwise it's not particularly a huge thing for me.
Yeah, it's a fun season and others might see it as their favourite holiday, but I never really get that feeling from Christmas.
Apart from the significance of the period itself, I'm just generally cool. Oh, and I guess one thing I really love about the season is food. I love apple cider and a friend of mine called Leah makes really awesome apple cider and it's awesome to have some food that reminds us of home.
Wayne:
I love the fact that it's at the very end of the year.
It's like you always get to wrap the last moments of each year with love among family and friends.
What do you hate the most about the festive season?
David: Ah no, I don't hate anything. I don't think I hate anything about the season. I think you can put me in the indifferent category. I mean, I would like to give you something (laughs) but no.
There's nothing that I hate. It's good to have people cheerful. It's good to see people full of joy and I think as a student what I would love is being done with exams (laugh)
like architecture students tend to finish early but as you can see, Wayne is studying so that doesn't necessarily translate to the festive season and for me I work now so it doesn't really make any difference either way but yeah because of the exams it's a more intensive period for students so probably that's what they would hate the most about it but otherwise I don't think there's anything to hate.
Wayne: Honestly when it gets so busy. Especially back at home, it can be as busy as it gets when you have to set your home up for the season and have a lot of guests. Wouldn't say I hate it but it gets tiring easily. As a student, it's also in the middle of exam period. While others read it as "Xmas" I put my glasses on and see "Exams".
Any advice to those in the festive season that are far away from family?
David: Personally, I don't necessarily feel home sick, but I'd encourage them to try and hang out with friends.
Don't be alone in this period. Try to hang out with someone.
It is the season to spread cheer and joy so try and key into that. Forget the stress of exams even if it's just for a day or 2. Just take some time to hang out with people. Don't spend the holidays alone. Spread cheer, spread joy. Make something special and share it with people. Yeah that's it. Share joy and love.
What's your favourite Christmas memory?
Wayne: My favourite Christmas memory would be the feeling of looking forward to Christmas day every year and getting presents as a kid.
What song would you play to get you in the festive mood?
David: O Holy Night
Wayne: Christmas Eve/Sarajevo by Trans-Siberian Orchestra. Not your typical Christmas genre but it gets the job done.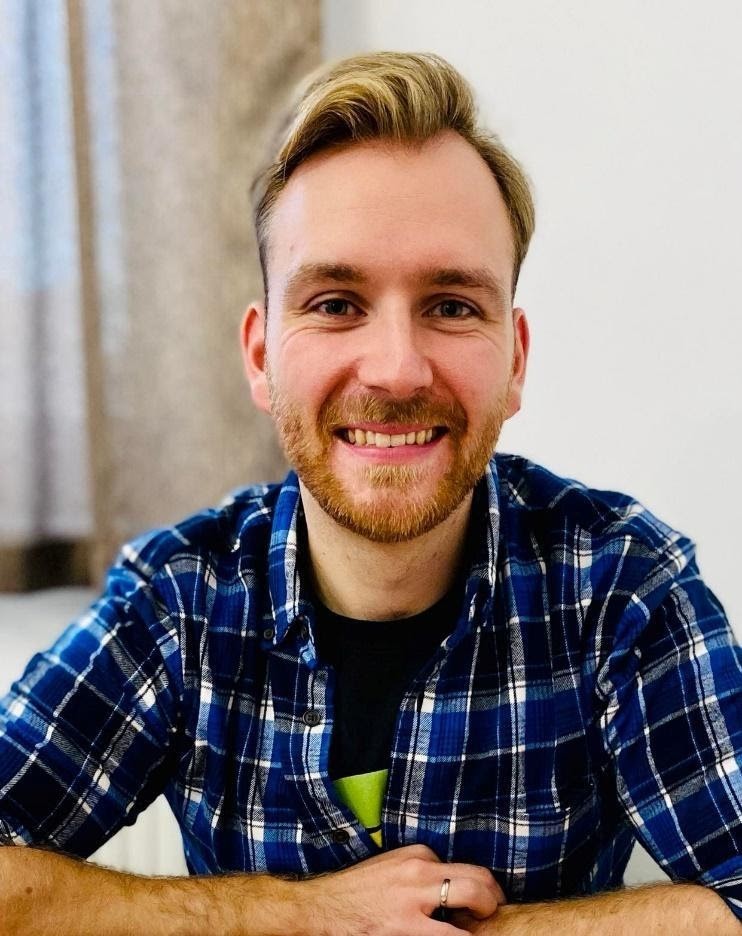 Ákos Kondor
Ákos was born and raised here in Pécs, Hungary. He's a high school religious education teacher and also a part time marvel geek. 
What does Christmas mean to you?
I am a Christian so to me Christmas means that God has made himself known to us by coming humbly as a baby.
It means that the cliché statements like this holiday is about love and gifts really originated in that event, for God showed his love by visiting humanity and He came to give his life for our sins. That is the real meaning of Christmas to me, but besides that it also means time with my family and friends in peace and love.
What do you love about it?
What I love about Christmas is the whole vibe.
If it starts too early that can cannibalise the whole thing,
but personally I love listening to Christmas songs, watching Christmas movies and eating the typical meals.
What do you not like that much about it?
What I don't like about it too much is kind of related to the positive aspects. I don't like when the business side of things takes over and everything becomes about selling more things to people.
I also don't like when people don't know the origin and real meaning of this holiday.  
Do you have a favourite memory of it? 
My favourite memories are my first Christmas with my wife, Hana. It was great to visit her family in the US and feel part of a larger family. 
What favourite dish do you like to cook at the time?
I do love to cook.
Usually, I make a variation of a typical Hungarian winter food called stuffed cabbage.
I also fry some fish and eat lots of sweets. 
Written by Tarique Katuntu